I wanted to post a few of the albums I have created (which have then been lovingly passed to the fabulous couples within!) as I have been getting more requests to see samples of albums.  There are over 100 options for cover choices (both solid or two-toned options, along with silks, leathers, vegan leathers and more) and you can quite easily match any style, color and feel of wedding with your album.  I am excited to get all my new samples in so everyone can come touch the real thing!  There is nothing quite like it on the hands and eyes… for now enjoy these!  They are beautifully packaged to top it all off, and are eco-friendly, so I approve. 

  I also love the full uninterrupted spreads that their seamless gutters provide.  One image across the 2 full pages can really make a "wow" impact.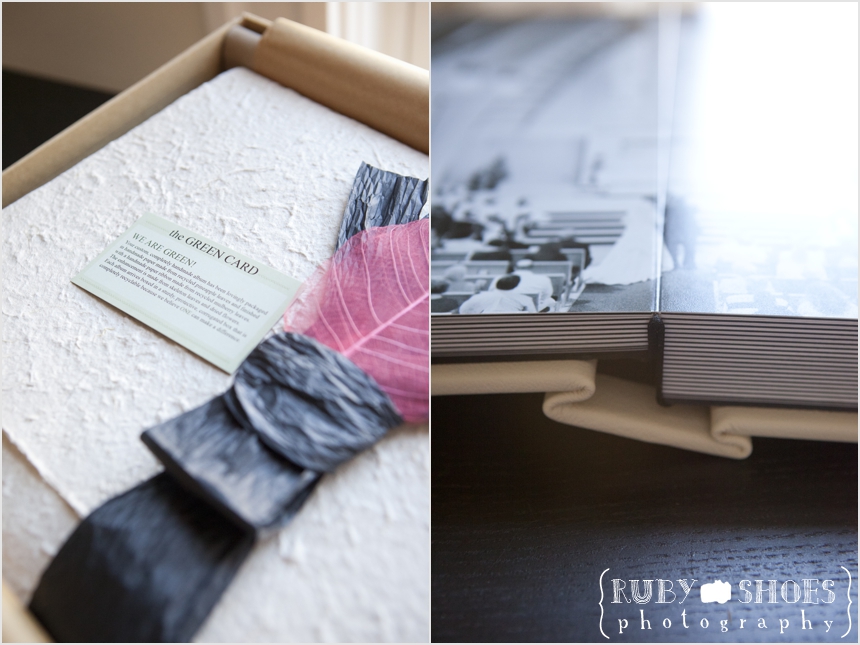 Anna + Derek chose a silk and leather combination – isn't it a beaut??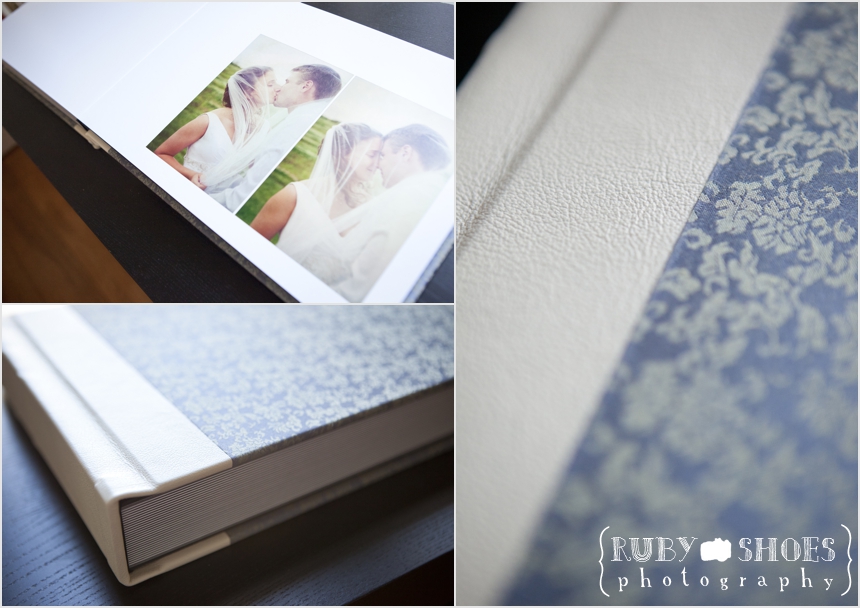 Here is a leather + leather combination: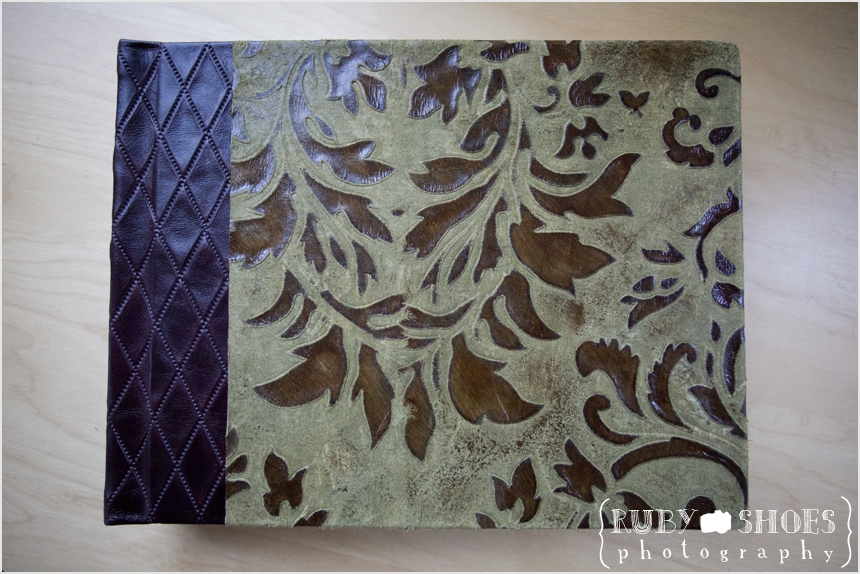 I just love the "Datebook" option show here on their binding.  It reminds me of old leather-bound books. 





Alethea + Pat chose a navy leather and I think it came out simple, yet very elegant.  I love the rounded edges (seen on right).  It matched their navy wedding color perfectly.




I really love their detailing on the album ends – it brings back a hint of that vintage feel that I love.


Angela + Phil opted for a leather and silk option as well – here in a rich brown leather with a beautiful gold silktone.






A favorite for sure!  Love this couple, this photo and it is so much fun to see it in their album at its fullest potential. 


I hope you liked feasting your eyes on a few of my favorite albums from 2010.  I am very excited to be collaborating with a few other wonderful vendors to provide some other incredible options – stay tuned in the months to come!!