There are days I have to pinch myself to realize my trip to southern France to photograph Christie + Zach's week-long wedding celebration wasn't just a dream, movie, or fairytale.  (Though, as you'll soon see, it's not hard to understand how I might wonder if I were in a glorious dream.) As one of their friends described perfectly, the view out my window was "like the view of a Disney princess!"  In fact, I felt quite like a princess.  (If Disney princesses had responsibilities aside from keeping their hair in place, like photographing weddings.)
Everything about the quaint village was picture-perfect; each darling cafe, charming fountain, hand-carved door, manicured topiary, stone wall, the adorable village windmill, and – perhaps most note-worthy – the castle, Chateau de Goult!  You read that correctly.  A real castle.  With suits of armor, busts of stone, swords adorning the walls, crystal chandeliers, four-post beds, a cave below ground, and even a stone tower of its own.  To say it was hard to take everything in would be an understatement of absurd proportions.  Upon my arrival I spent the first few hours wide-eyed, furiously exploring every corner of the castle and the grounds with a grin that would make the Cheshire Cat jealous.  No words could appropriately convey how grateful I am to Zach + Christie for inviting me to join them for the incredible week.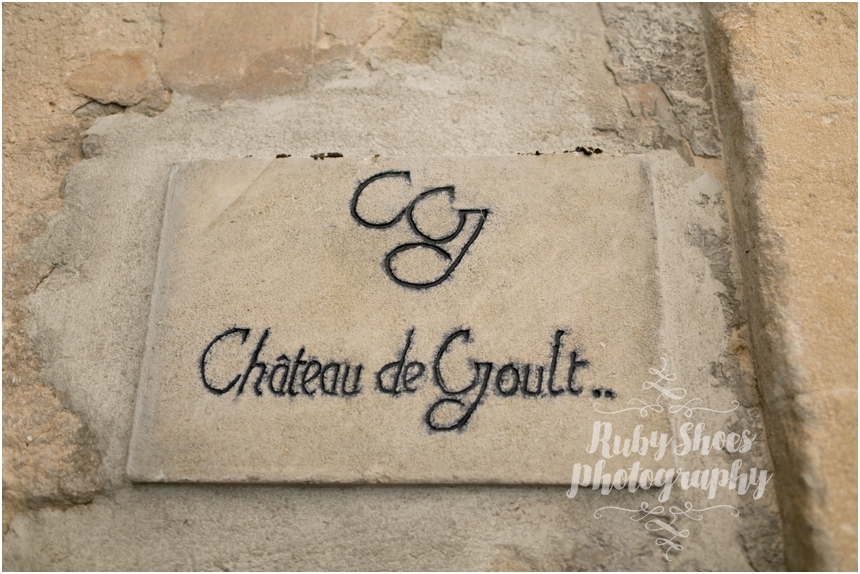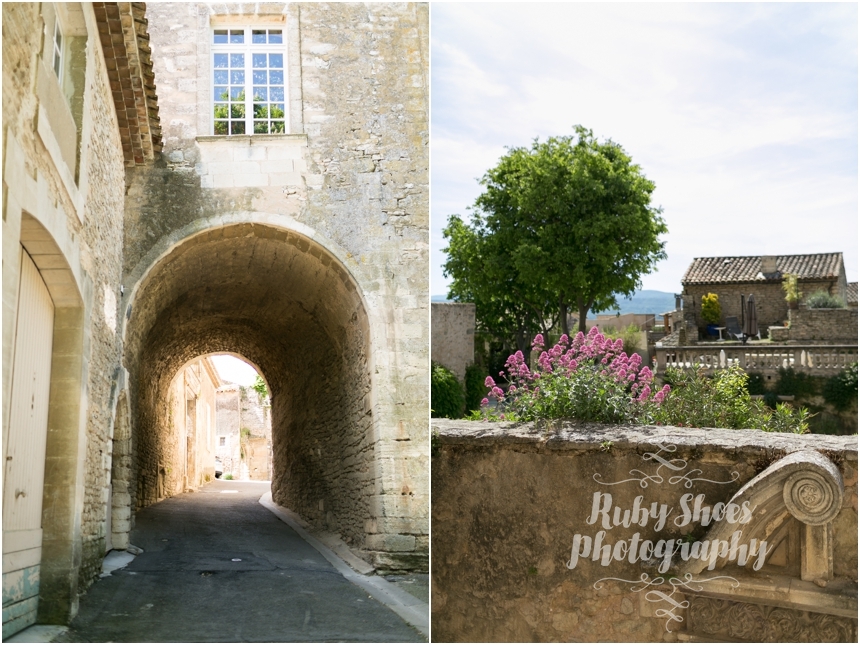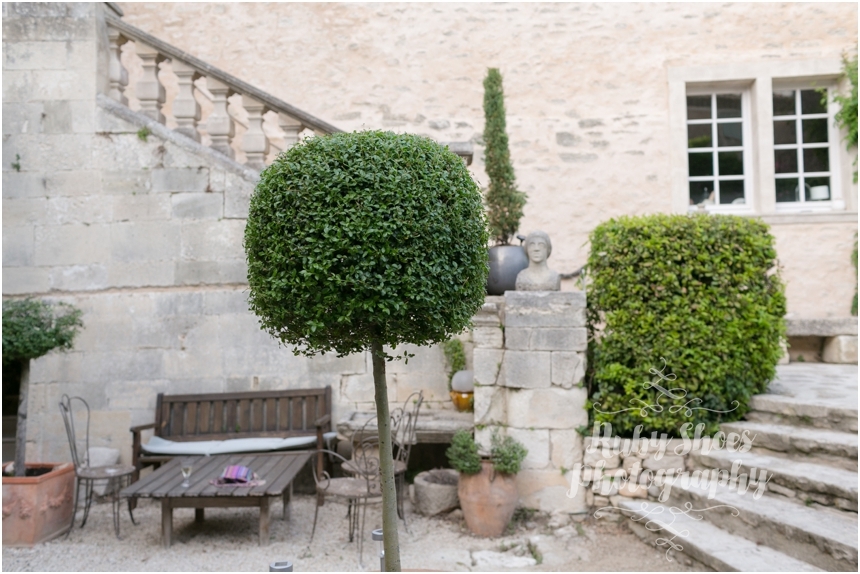 As you might guess, I have far too many photos to share in just a single blog post or two.  I'm pretty sure I'd break the Internet, and we all know that wouldn't go over well.  Therefore, I'll be writing a series of posts to highlight various portions of my trip.  I hope you enjoyed some picturesque scenes of Goult, the French countryside, and the stunning chateau property!