I just cannot wait any longer!  Though my proofing company has had a few hiccups due to Hurricane Sandy (based in NYC), and, thus my full gallery is not yet available, please enjoy a look at Jeff + Andy's full wedding blog post for now – and check back tomorrow (hopefully) for their full wedding gallery access to view the rest of these gems – you don't wanna miss it.  (I will also update their link on Facebook.)
Jeff + Andy are a special pair for many reasons.  I met Jeff through mutual friends back in high school before he and Andy started dating, and we became good friends soon after.  Once I met Andy we were all together constantly, and then all lived together in Iowa in college (wow, what ridiculous fun) and I can only imagine the nonsense we will get into in the years to come.  It was so much fun and such an honor to document the next step in their relationship.  It has been quite a journey.  Enjoy some favorites.
It started much like any other wedding day might; a Starbucks treat in hand, batteries charged, memory cards empty and a brain full of ideas and excitement… but it turned into one of the most insane of wedding days, for a whole list of reasons – and in the best way possible….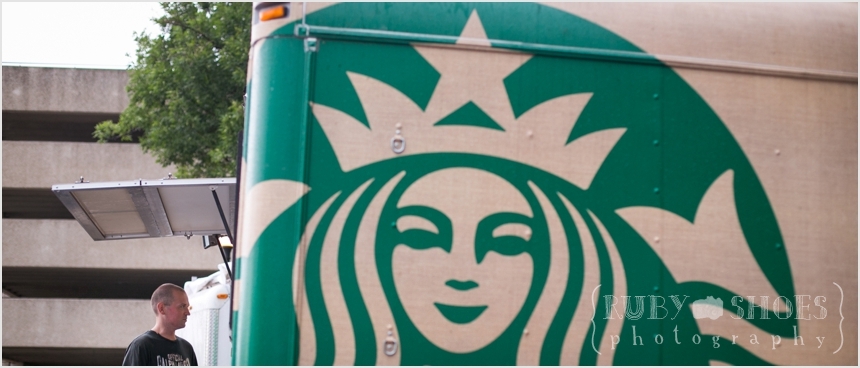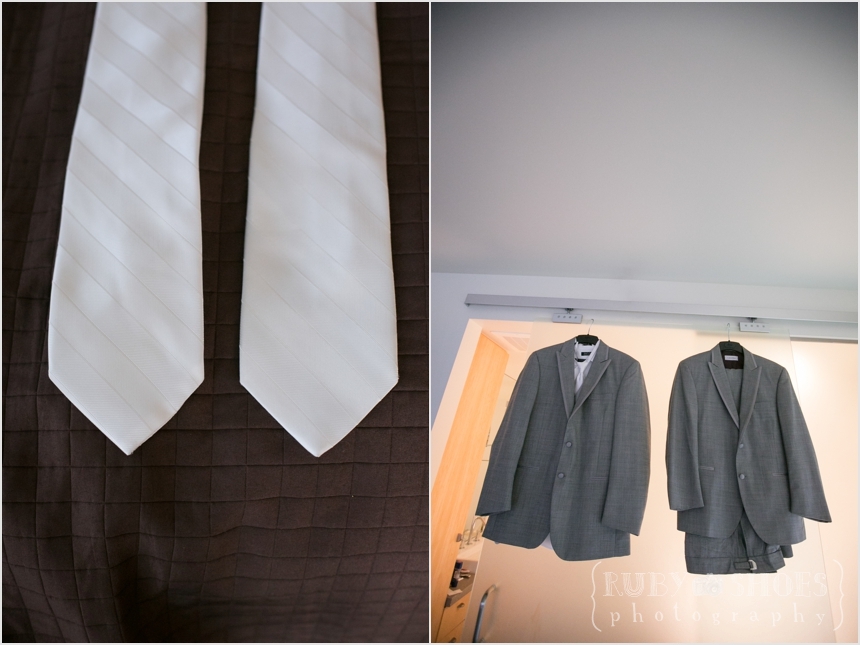 It happened to be the first rain – which turned into a SERIOUS storm – that the midwest had seen all summer.  It was a powerful storm, with heavy winds and crazy sideways rain.  But it was a welcomed relief for the ground, and seemed to evoke a certain energy among the people of Iowa City as well.






















This is what an awesome bridal party looks like : 


We lucked out that the weather held off in the afternoon, so that we were able to get outside for some photos.






"Uh, yeah this is Steve … I just called the front desk to warn you about that loose umbrella on the patio… you will now find it in the Ped Mall."


As these two met in the UI music program, I was thrilled to find this freshly painted bench downtown.


This PEANUT!  I call the one on the left her Popeye Face.  Somebody get that kid some spinach.


I love the clean, architectural lines of Hotel Vetro overlooking downtown Iowa City.  Because of the crazy storm, we almost had to scrap the outdoor plan, but I am SO glad they managed to have it outside – the light was perfection, and the breeze was phenomenal.  Another shout-out to Karrie for doing such a fab job on their paper goods.  Just look at those programs!


Weddin' time!






Some songs, some tears, some rings, some crazy love.


















This flock of birds took off immediately after the two exited.  It made me smile.


Stormy goodness..




























This is just a small slice of the nonsense and many shenanigans that carried on throughout the night.














This. Trio. Is. Perfection and describes the night in a nutshell.




I can't say more about how great this day was… it was such a refreshing reminder that things may not always go as planned, but it's a perfect time to reflect that it really isn't about the napkin rings, or the linen colors, or the tiny labels on the cupcakes; it's about two people who love one another committing themselves to one another surrounded by their loved ones.. oh yah, and one SWEET PARTY.  

    Leave some love for these two below via a comment, or on Facebook.  Cheers!  - Laura
To view their FULL personal wedding gallery FOLLOW ME!