I hope you are ready for the magic that is about to hit you in and around your face.  I find myself speechless here.. so I'll do what I do, and leave it to the images!  If you'd like to hear a bit more about Anne + Kevin's story straight out of a fairytale, don't miss their engagement session.  Also be sure to "Like" Ruby Shoes Photography on Facebook to be notified first thing as soon as the rest of their wedding images are ready – you won't want to miss a thing!!  There is so much more where this came from…  To view/order any of these images, head to their personal online gallery here.
Definitely photographing through a few tears here… such a sweet and romantic First Look!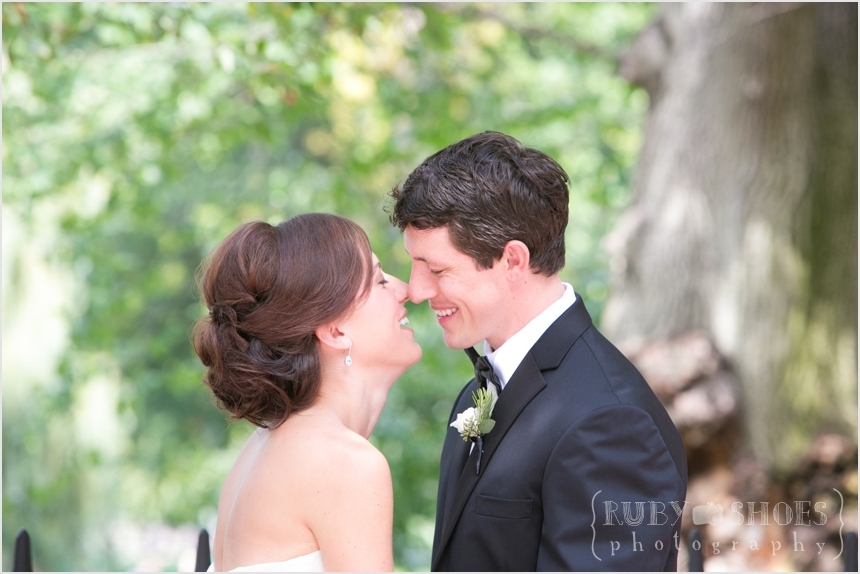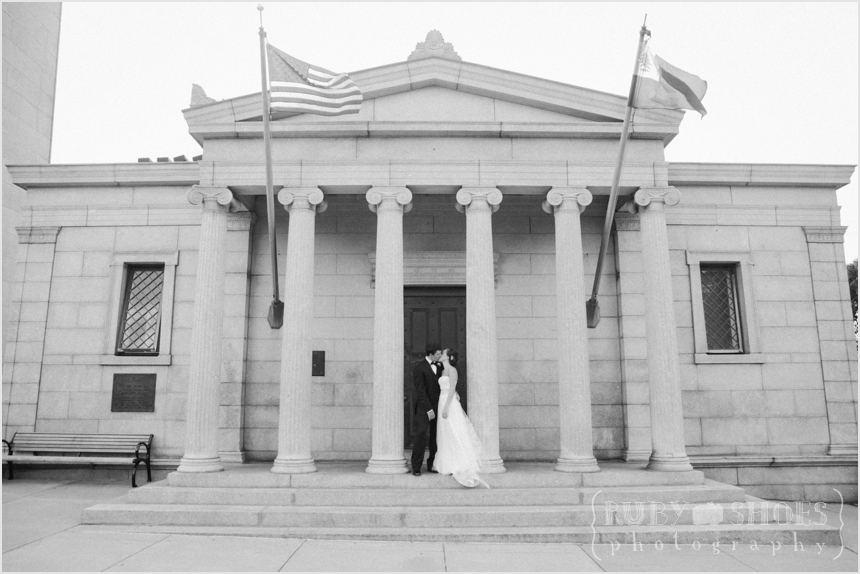 Loving this image at Bunker Hill Monument.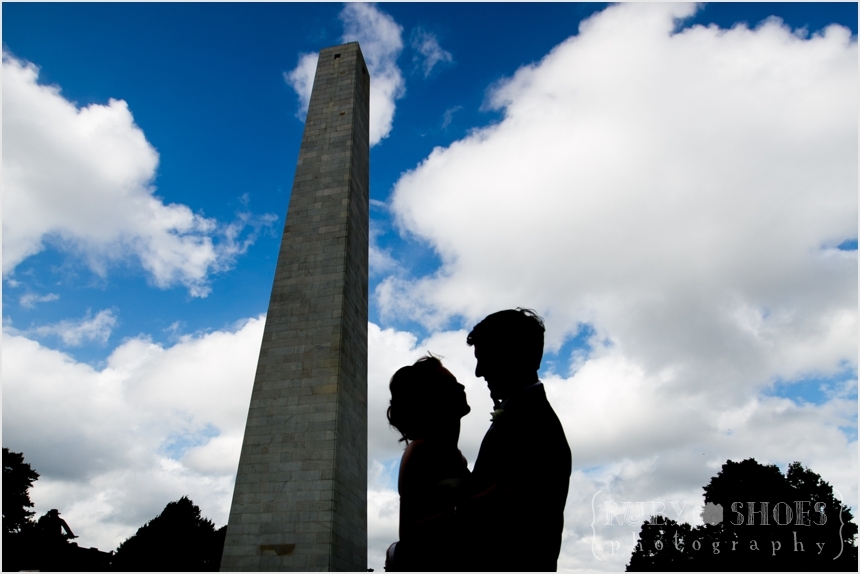 These two killed it in Vera Wang.  Their reception details (including a kickass bluegrass band!) are just outta control… more on that later.




Ummm.. so THIS HAPPENED as we were leaving the park.  If there's one thing you should know about me, it's that I love getting some creative and quirky images, so naturally I'm the first person in line to run up to a stranger with wide eyes and exclaim, "CAN I BORROW YOUR PUPPIES???"  Thanks random guy, I'm glad you didn't think I was *totally* insane – you kinda rock.  And your puppies do, too.  (I still want to squish their little faces.)


A quiet moment shared between the two lovebirds  as we headed to the Old South Church.


These two smiled and laughed more in one day than I have seen most people do in their lifetime.  And it is contagious.  (And not like the gross germ-spreading way.)  So. Much.  Love.








Just in case anyone needed visual proof that these two are perfect together:  they were tearing up the dance floor, singing their hearts out from minute one and knocked it out ALL NIGHT.  So did everyone around them – at one point dance-offs were happening in a circle around me!!  The cake topper is from Anne's grandmother.


If you didn't go read their story (you should) – they met in Ireland both heading to study abroad.  As it would turn out, there were two seats left on the bus heading to Galway;  Kevin was in one, and his buddy was in another (each with an empty remaining seat next to them).  Anne got on the bus, and headed for Kevin, asking politely, "is this seat taken?"  And so their love story began.  And she had a surprise for him on their wedding day – she had inscribed "is this seat taken?" onto his wedding band!!  All together now, "AWWW."  Because of their great love for adventure and travel, the two had vintage postcards as their name cards.  Theirs, as you might guess, was Ireland.  So naturally this HAD to happen:


And since these two and all their guests heart fun, they had a ragingly successful photo booth – this might be my favorite image from it, to give you a glimpse into what is in store!



Simply "Like" this post below to share it with friends on Facebook!