I can hardly stand how enjoyable Lindsay + Mike's wedding celebration was at the Cambridge Multicultural Arts Center including an outdoor ceremony in the CMAC courtyard with a chandelier hanging overhead, darling handmade details everywhere (I was right, they knocked it out!) and even home brewed beer that they carefully drove all the way from Cincinnati where they reside.  If you were wondering, the brews were YUMMY (I'm telling you – I'd buy them if I could!!) and they even had custom taps for each one!  And is a wedding really complete without a photo booth?  Mike + Lindsay didn't think so, and that turned up the awesome.  But the fun didn't start on their wedding day – it was such a blast from the beginning; Skyping with these two and their adorable pup Otis, and emails galore.  And with each correspondence and each detail revealed I got more and more excited!  I cannot wait to share more on these two and their lovely + unique affair – until then, enjoy this peek for now.  L+M – thanks again so much for everything – it was better than I had even envisioned!  Have a wonderful time in Maine and beyond!!
Hugs,
Laura
If you'd like to be notified first of their full wedding post and when the rest of their wedding images are ready, simply Like Ruby Shoes Photography on Facebook!
Mike + Lindsay met when he was her RA at school here in Boston.  He gifted her a bottle of wine (good thing he didn't have to  ask for her ID

) which started their friendship and relationship.  As a surprise on their wedding day, Lindsay found another bottle to give to Mike – below is the very wine that started it all….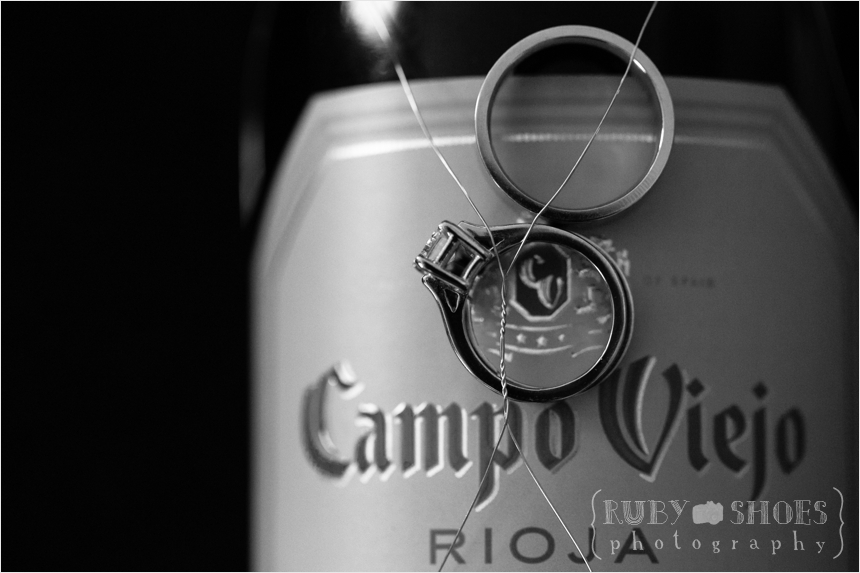 A favorite from their sweet First Look: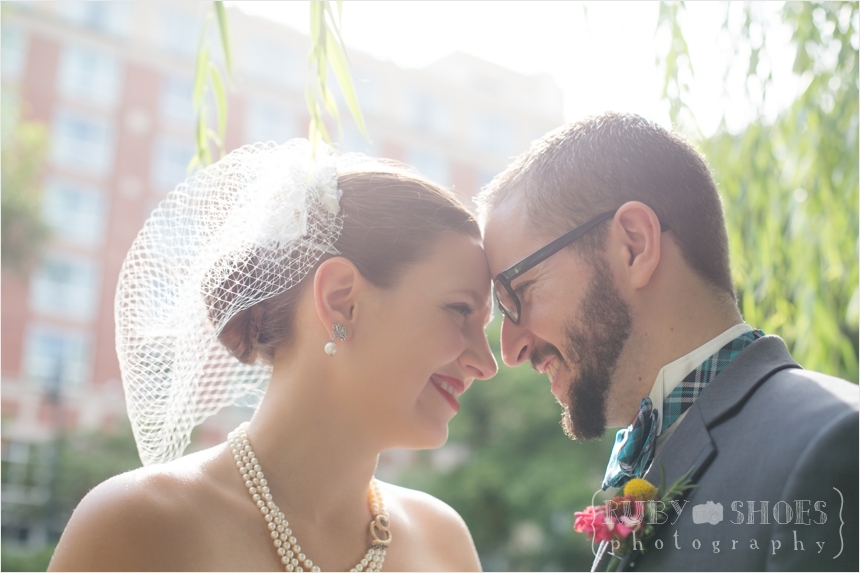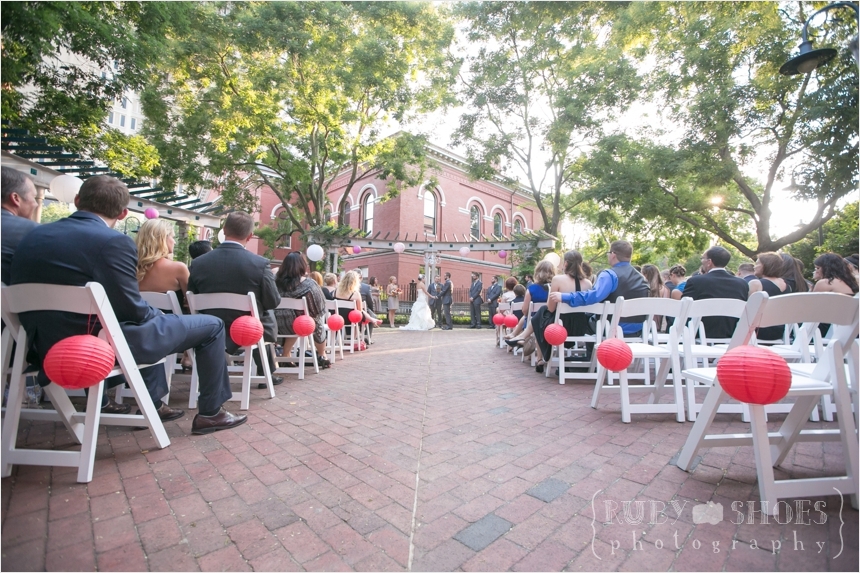 Officially hitched!  (P.S. Vera Wang is a genius, don't you agree??)




Love in a photo booth looks like THIS:


Wowzers, seriously, I cannot wait to share more of these tw0!!  It's so hard to choose just a few favorites… more coming soon!