Abby + Drew met way back, and began dating in high school.  (The same one I went to in Iowa City.)  It was so much fun to hear they were getting married!  They really are such a great pair.  It was even more exciting when they approached me to document all the fun.  They said a few magical words to the tune of "we love what you do and we'd love for you to do it on our wedding day!"  That's all I needed to hear to know we were a great match from the beginning.  🙂
The big day began at Studio 5 with some preparations.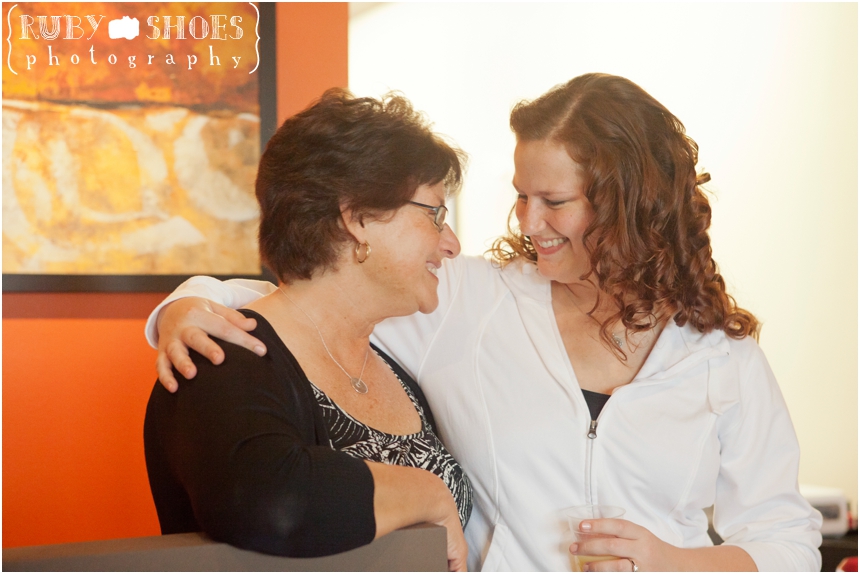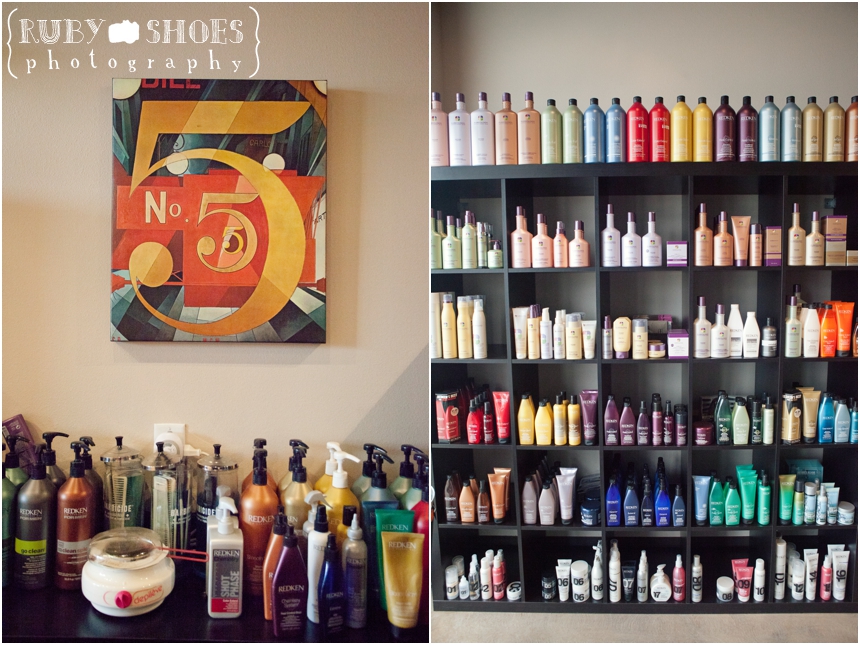 Then it was off to the hotel to get the finishing touches…














Loved these boxes for the guys – they were ready for anything!








Photos were a top priority for these two (which is always super exciting for me!) so we planned a First Look and then spent quite a bit of time exploring the downtown area for some fun portraits in their wedding attire.  Abby had a local designer
Matthew Christopher
create dress #1.  (She broke out a 2
nd
number later in the evening at the reception.. stay tuned!)










Loved their fun accessories – Abby with her beautiful earrings, and flower in her hair, and Drew with his owl plugs and sideburns.  😉












One of my favorites – with a giant chalkboark book anyone may write on.  Iowa City is covered with great art, murals, sculptures and more.  Needless to say we had a lot of fun, and got some of my favorites portraits ever!










Of course, it didn't stop there.  The ceremony was held at the beautiful Celebration Barn in Solon, IA.  It features a huge free-standing stone arch and stone amphitheater overlooking a pond.  You could draw the line there, and I would have been a happy camper… but Abby had a 100+ year old fainting couch and some great antique-inspired details that just made my jaw drop!  They really were stunning, and brought her vision to life with the help of Cynthia Betts of Weddings in Iowa.  (See her feature of my teaser here!)




Their flowers were some of the most unique I have seen – each bridesmaid had a different selection of some of the flowers in Abby's bouquet.  Drew and his main men each had a different tie & boutenniere combination – also loved the patterns, colors and textures this brought into the mix!  Isn't that clever?? 




























A few things that stood out:  They had handmade apple butter and rhubarb sauce in darling jars with fun fabric accents as favors for each guest which were all stacked beautifully atop a lovely teal dresser.  They used great antique tins for decoration and as vases, along with homemade lemonade and pies for dessert.












I also loved their little straw flags.  So sweet, and easy to make.  Just a paper punch and a few snips and you've got yourself a little bling for your straw!  And what is a reception sans some shades?  I don't want to find out..


Look at these darling touches!  Old suitcases, and scrabble letters which have been strung around an antique jar.


A real tree frog ended up on one of their picnic tables outside – that's what a wedding at a barn will bring!  Peacocks also walked the property.


Next it was a hayrack ride to the owner's caboose –  Isn't it a beauty?!








Gotta dig those ruby shoes.  😉
















King + queen for a day, right?!


I mean, in case the rest of the day hadn't blown my mind hard enough… thanks to the guys who helped me drag this to the middle of the grass!  Abby + Drew will always have you to thank for these next few gems!




Just a few more fun ones by request – who could resist!?  🙂


Everything was so thought out – even their adorable plates and pie displays!






One of Drew's sisters dedicated a song to them; then his other sister and her daughter joined in!




Enter: dress #2!










Just could not resist one of them sitting with all the candles by the wonderful stone fireplace.  Had to "battle" a few people not to blow the candles out to get it, but it was worth it!  a + d – it was such a pleasure documenting all the magic of your special day.  I wish you both the best, and hope to visit you in FL one of these days!  We're due for a 50's portrait session!  😉  Big HUGS!