Meredith and Tim chose a fantastic day to wed at the amazing Searles Castle in Windham, New Hampshire.  It was a truly stunning and incredibly unique location to celebrate their marriage union.
Meredith + Tim met in the theater, and described their wedding as Alice in Wonderland meets a whimsical English tea party.  When I heard this, my eyes got wide and my head began swarming with ideas.  I eagerly anticipated photographing this wedding from the day we paired up.  Because I had such fun photographing every last detail (and, believe me, there were SO many!!), I've decided to split their blog post into a few posts.  To begin, here are some favorites from their preparations and Ketubah ceremony.  I knew from the wonderful start to the day that the rest of the day would not disappoint.  And I couldn't have been happier with how it all came together!!  It was everything I imagined, and far more.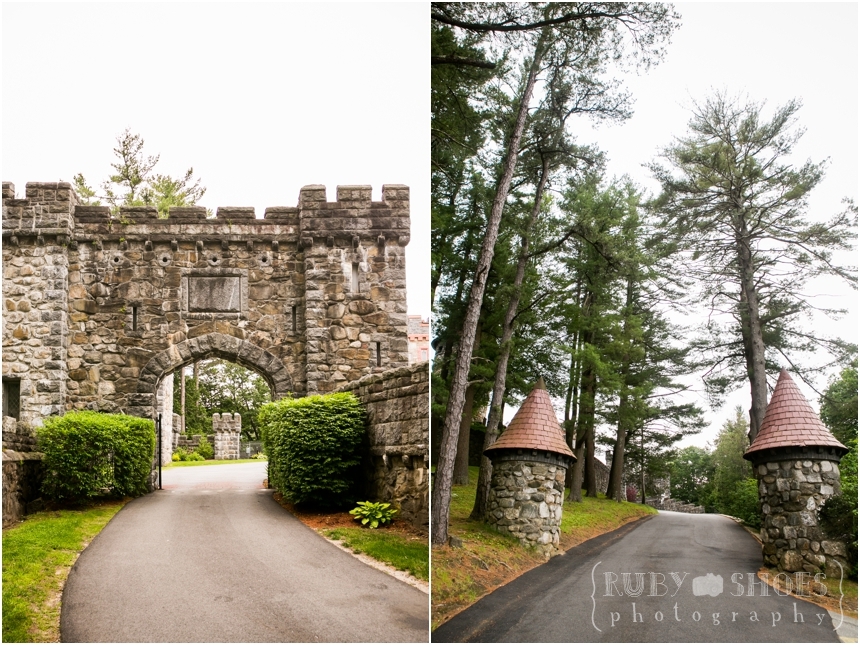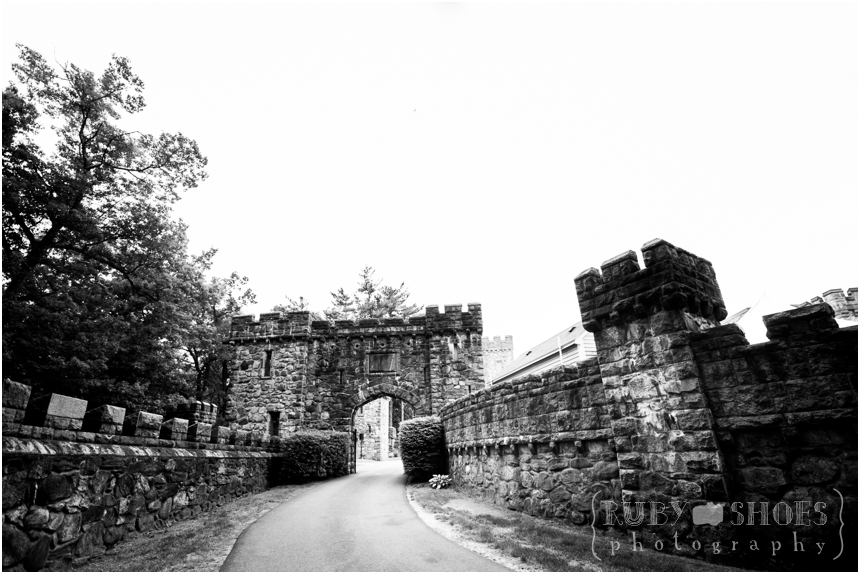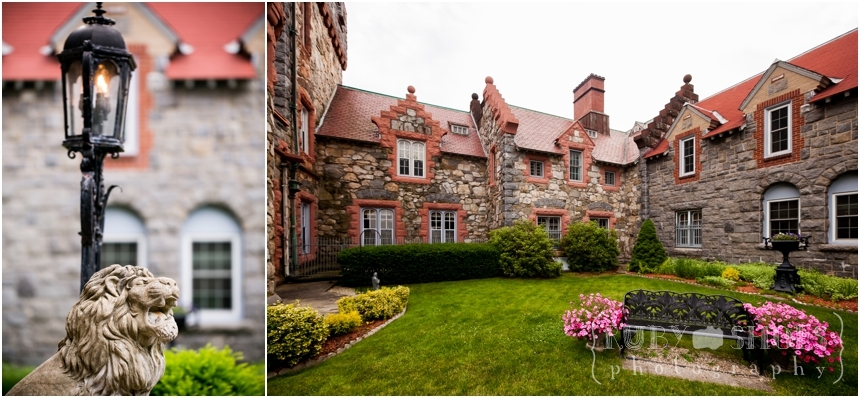 The intricate details surrounding me left me speechless.  I was a photographing maniac capturing everything in all its glory.  Talk about overstimulated!!  This is when my ADHD comes in very handy.  ;) 


Meredith's mother made both her own headpiece, as well as Meredith's birdcage veil and headpiece.  She also made her wedding ceremony dress!  Wait until you see it… (below is the dress she chose to change into for her reception).


The flowers were out of this world, and fit the theme perfectly.  I loved the mix of reds, teals, and soft pinks.  Again, this is just a taste of what is to come.  The reception room was jaw-dropping.


Meredith got all of her special ladies great
Kate Spade
bracelets.  I wanted them all!  












Adding the finishing touches… 


Meanwhile, Tim and his guys were preparing in a different part of the castle.  


He wore this awesome black bow tie with white polka dots – just enough whimsical while still looking the part of the groom. 


They watched a youtube video to perfect the tie!


The boutonnieres were also one-of-a-kind.  They used playing cards to tie in a whimsical element – I loved them!


Then it was off to the Ketubah signing, accompanied by beautiful violin music.


What a stunning bride!!




If there was one thing these two didn't lack it was happiness.  They were smiling and laughing throughout the day.  It was such a pleasure to be around.






















Like I said, how great are these boutonnieres!?


And this is just the beginning!  You won't want to miss the rest of their beautiful day including their wedding ceremony, wonderful portraits and their fun-filled wedding reception featuring the band
Gypsy Wisdom
 out of Philly who kept everyone on their feet all night long!